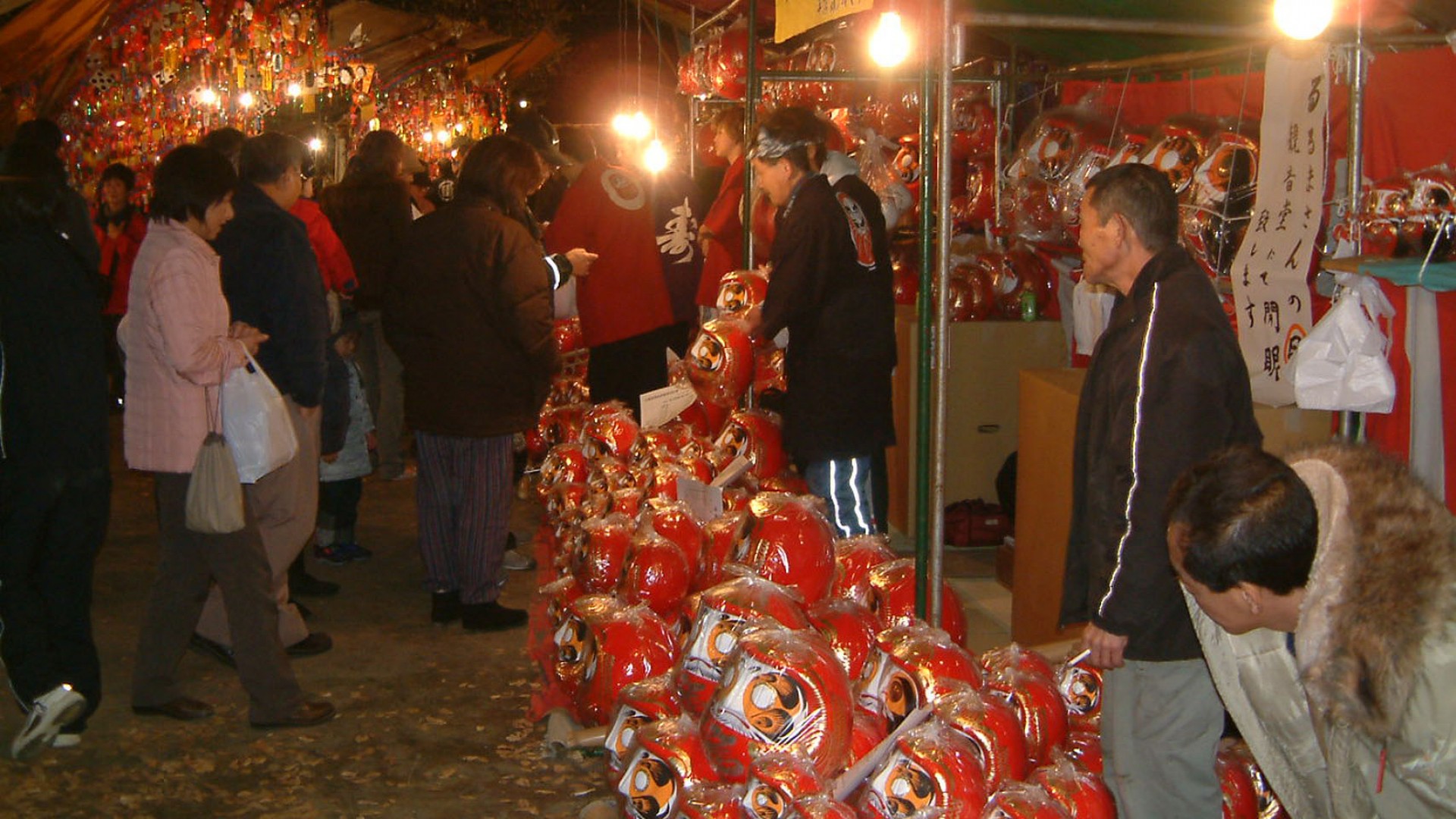 Iizumi Kannon Daruma Fair at Iizumizan Shofuku-ji Temple
On December 17th and 18th, the first daruma fair of the Kanto Region is held at Iizumizan Shōfuku-ji Temple, the 5th amulet issuing temple of the Bando Sanjusankasho. The daruma-selling stores line the temple grounds and bustle with families. Those who attend pray for business prosperity and the wellbeing of their families.
Essential Information
Check the official website for the latest information.
Dates

Mid-December

Venue
Iizumizan Shofuku-ji Temple
Admission hours

17th December: 10:00 - 21:00
18th December: 09:00 - 12:00

Duration

45m