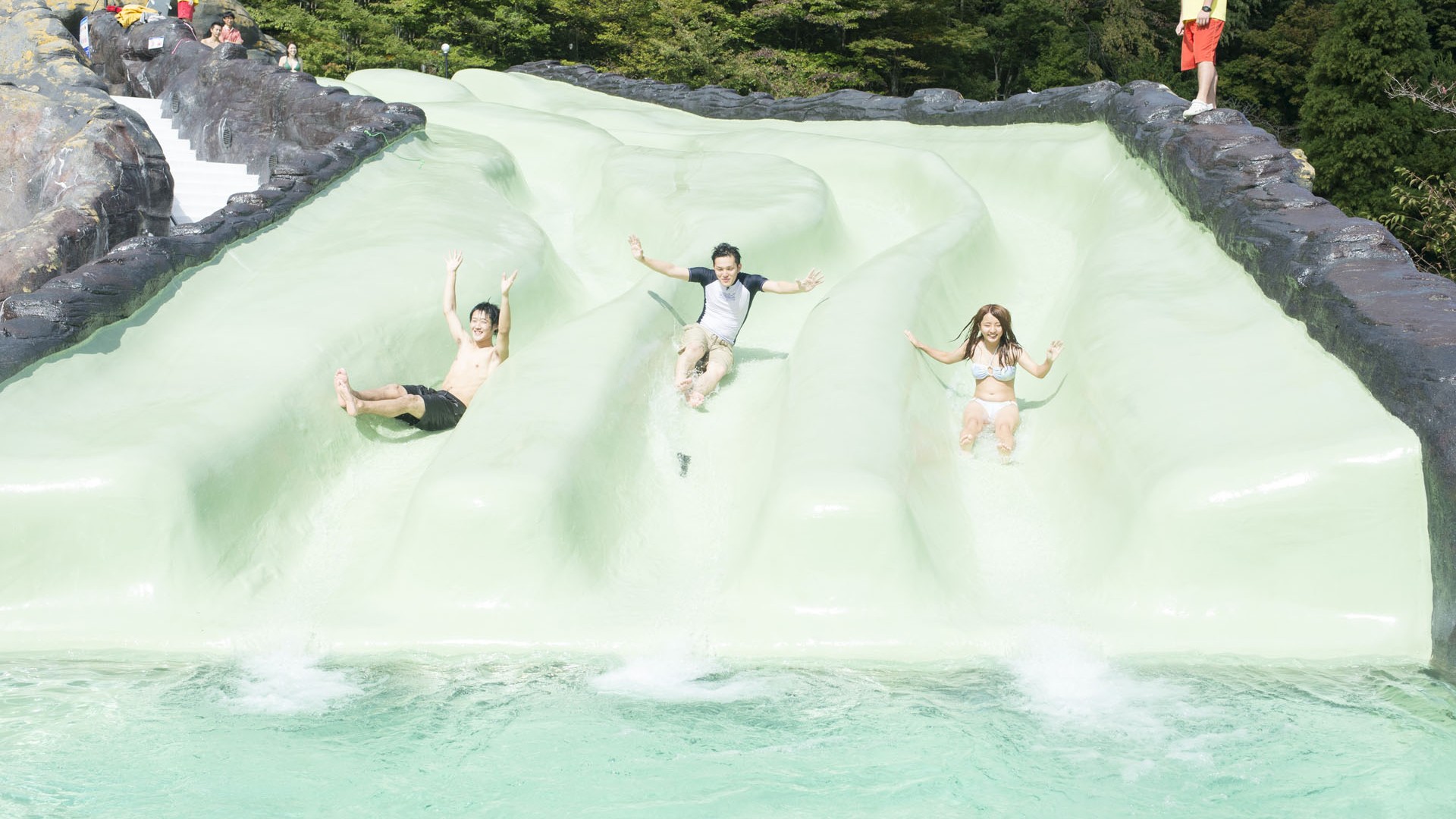 Hakone Kowaki-en Yunessun
This recreational facility consists of 2 areas: the "Yunessun" play area for playing in the water in bathing suits and the "Forest spa" relaxing hot spring bathing area. "Yunessun" contains some unique baths, such as the "authentic coffee bath" and the "open-air wine bath," as well as "Rodeo Mountain," Hakone's only water slider. There's also "Doctor Fish's footbath," which provides a unique sensation, and the "floating bath." All of these are to be enjoyed in bathing suits. "Forest spa" boasts a magnificent view of Hakone's volcanic peaks from the open-air bath. The cypress bath and the ceramic bath made with Shigaraki pottery provide a Japanese traditional atmosphere. The facilities also include a lounge where visitors can lie down and take a rest, and a relaxation room offering spa treatments and massages. It is an all-weather recreational facility, for enjoyment and relaxation rain or shine!
Essential Information
Check the official website for the latest information.
Hours

Swimsuit Area
Saturdays, Sundays and public holidays / busy season: 9am–7pm
Other days: 10am–6pm

Hot Spring Area
Saturdays, Sundays and public holidays / busy season: 11am–8pm
Other days 11am–7pm

Duration

2h

Closed
Closed June 7-9 and December 6-8, 2022 for facility maintenance (otherwise no fixed holidays)
Costs

Bathing Suit Area
Adults: 2,500 yen
Children: 1,400 yen

Hot Spring Area
Adults: 1,500 yen
Children: 1,000 yen

Two Area Passport
Adults: 3,500 yen
Children: 1,800 yen

*Children = 3 years old to elementary school students
*Fee may change without notice

Facilities

Wheelchair friendly
Wi-Fi Available

Language
Online Reviews
TripAdvisor
Meetings